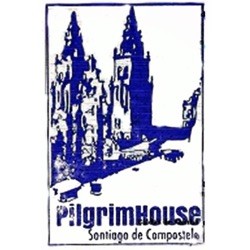 Pilgrim House Santiago
Life is grimy, beautiful, devastating and wonderful. We believe that life is worth living and worth living to the fullest. There is so much of it to be lived. And the Camino is no different. There are incredible times and there are terrible times. It can be abundantly heroic and insipidly numbing. We go through times of joy and deep thankfulness along side times of loneliness and maybe even darkness. This is simply the nature of being human. Pilgrim House is here to celebrate everything it is to be a pilgrim; to be a human. This whole thing of living life was never meant to done alone and it certainly doesn't end in Santiago. Pilgrim House is a place away from home that is full of souls sharing in all the uncertainties and celebrations of the journey.
At the heart of our passion for living life is the love of the Creator. He is the originator and essence of rich living. It is through the mystery of Jesus Christ that we are continually finding that life is more; that it is deeper and wider and higher than we have imagined. We know that there is redemption, hope and renewal. We also know that it's not found in ideas, philosophies, or theologies. It is only found in an actual personal relationship with God. Yeah, we know the craziness of all of this, but we also know the reality of it. We know that it's an immense mystery that is messy, uncomfortable and glorious. A mystery that is best explored in community.
Fecha de obtención
Sellado en la credencial como certificado de paso en 2015